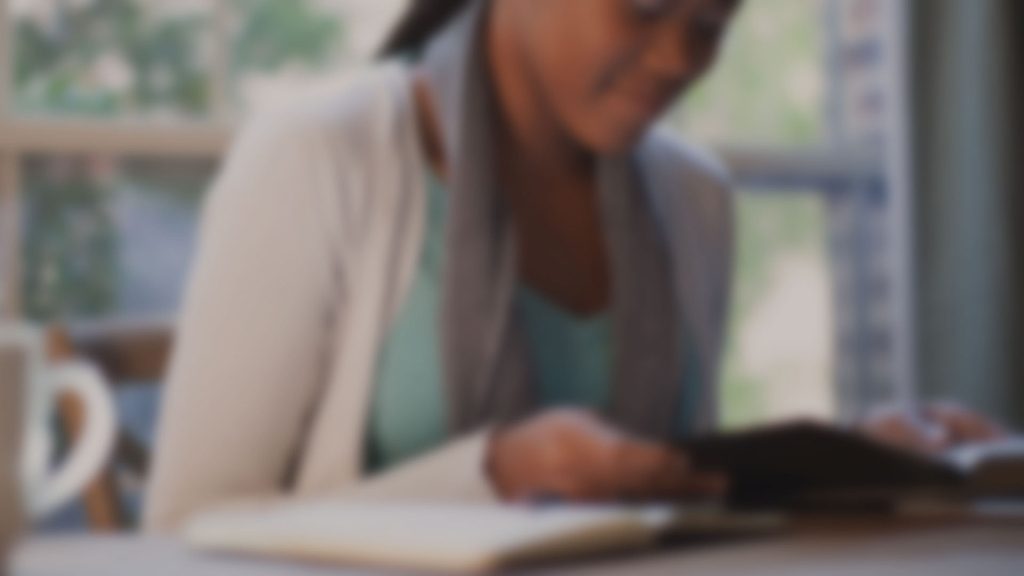 Respond to Sunday, November 10th, 2019
"Remain Faithful" – Joshua 23 | Pastor Rickey Primrose
Truth: In our lives, we often get complacent. At times we act like complacency isn't a big deal and that we can deal with it when we so choose. But this isn't the case; instead, spiritual complacency produces spiritual destruction. Complacency is deceptively dangerous. Past victories do not guarantee future success. There requires in the Christian life a continual pursuit of faithfulness to God through the continual pursuit of increased love, consecration, and obedience.
Response: Because we are human, we know what it is like to get complacent. In what ways have you seen yourself grow complacent lately? This could be your work, with your spouse, children, or God. What do you need to do, and pray for, in order to get back on the right track of pursuing godly things? What things most often distract you from a sincere and exclusive devotion to Him?
Truth: God's faithfulness is a double-edged sword. He has promised in the covenant He made with Moses that if you remain faithful, He will bless you in this land; He has been and will continue to be faithful to keep that promise. But He has also promised in the same covenant that if you do not remain faithful—if you don't keep loving God but instead love the gods of these nations, if you cling to pagan gods rather than the Lord, if you follow the gods of this world rather than the Lord—His anger and wrath will come against you. The Lord keeps His promises: His promises to bless and His promises to judge
Response: Our sin does bring about worldly consequences and also heavenly discipline. Has God let you face the consequences of your own sin recently? If so, how? How might you respond to His discipline in a way that promotes spiritual growth and encourages others? Take time this week to thank God for the growth he has given you through discipline and encourage someone you know who may be struggling.
Truth: We should remember that where Israel failed, the person to whom Israel pointed, Jesus Christ, was faithful. Jesus succeeded where Israel failed. He was faithful, and remained perfectly faithful until the end. In his perfect obedience, he took the wrath of God upon the cross for us. Without his perfect atoning death, we could not be saved from God's wrath and have the opportunity to be faithful to God.
Response: Though we fail, our God does not. In what ways lately have you struggled to obey Christ and his commandments? In what ways are you not being diligent in fulfilling the Great Commission? Pray and ask God who you might be able to share the gospel with, or share life with this week.
Truth: We ought to be faithful to God because he is always faithful to us. Our God does not owe us anything, yet is still faithful to us. We are motivated to be faithful to God because of his grace to us through Christ and also his faithful promise to discipline those who are struggling to be faithful. How do we remain faithful to God while here on earth? We immerse ourselves in His Word, prayer, and His Church. 
Response: Read and meditate through the gospel of Mark this week. Immerse yourselves in the Words and deeds of our King, Jesus. Call a brother or sister in your community group this week and offer to pray for them over the phone. Is there a ministry that you feel compelled to assist in but are not using your gifts to help? If so, use your gifts to advance the kingdom! 
Family Response
Truth:  The major point of Joshua 23 as Pastor Rickey stated on Sunday is to remain faithful because God is faithful.  I appreciate that he opened his sermon by explaining what faithfulness to God looks like. The three inseparable components of faithfulness are obedience to the Word of God, consecration (dedicated for a special purpose) to the Holy God, and continuing love of God.
Response:  Viewing faithfulness like this is very helpful to me as a parent.  Sometimes I can see my child as having faith because he knows the right information even though he doesn't act with the right inspiration.  On the other hand, I can see my child as having faith because he is really good at being good even though he doesn't really care for the things God cares for like the Word of God or prayer.  Seeing faith in my child is seeing the fruit of obedience, consecration, and love.
Response:  Cooking is a great way to understand the need for all the components to get the desired result.  For example, here is one ingredient list for sugar cookies: 2 ¾ cups all-purpose flour, 1 teaspoon baking soda, ½ teaspoon baking powder, 1 cup butter, softened, 1- ½ cups white sugar, 1 egg, 1 teaspoon vanilla extract.  Try using ¾ cup flour instead of 2 ¾ cups. Did you get sugar cookies? Try using 1 pat of butter instead of 1 cup. Did you get sugar cookies? Eventually, you should let your children make them correctly and enjoy the right combination.
Prepare for Sunday, Nov. 17th, 2019
Pray for the Church
Leaders in worship: Pastor Rickey Primrose, Brandon Ramey & the Music Ministry.
God will meet with us through His word and by His Spirit, lead us to worship Christ and grow in Christ-likeness.
God will help us to be a church of zeal and hope, passionate about ministry and confident in His promises.
God will make us more passionate about and obedient to His mission of leading people to trust and follow Christ.
Prepare for the Message
"The Most Important Decision Make Every Day" – Joshua 24 | Pastor Rickey Primrose
This coming week Pastor Rickey will preach our last sermon in the Joshua Series. Joshua 24, the last chapter in the book, is one of great history and empowerment from their leader, Joshua. After Joshua has given his farewell address in chapter 23 in which he tells the people to remain faithful because our God is faithful, he decides to give them a brief history of Israel. In this history, he shares all that the Lord has done for them and then gives them a great charge for them to serve the Lord. This emphasis for Joshua was his final opportunity to remind the people of God's faithfulness while also commanding them to serve the faithful King, Jehovah. As you prepare for this week's sermon, read Joshua 24 and meditate on how we can serve the Lord with gladness for all he has done for us individually and as a church.
Music for Sunday
The Lion And The Lamb
Hallelujah For The Cross
Resurrecting