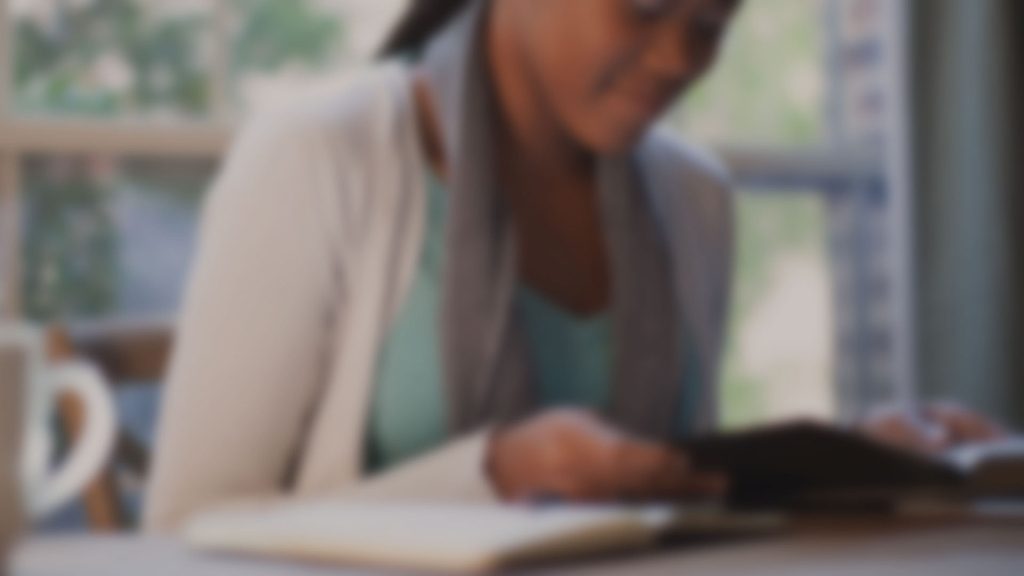 Respond to Sunday, October 27th , 2019
"God's Provision for God's Priest" – Joshua 21 | Pastor Rickey Primrose
Truth: Priests of God receive the abundant provision of God. The Levites served as priests within the nation of Israel. The Levites don't have a localized territory in the land but God provided cities within the other tribes' land for them to dwell and farm. In doing this they represented the presence of God throughout the land. We who are in Christ are now the priesthood of God in the world.
Response: How are you doing as a "billboard" to others pointing to our High Priest, Jesus? How does knowing your identity in Christ as a priest inform your daily life? Ask God to show you areas in your life that have not been set apart and consecrated for him.
Truth: As priests, we receive everything we need while in this world. The Levites did have the Lord as their inheritance but this did not negate the fact that they had earthly needs. God cares about their earthly needs. However, the promise of His provision does not alleviate our responsibility to ask Him for what we need. God provides for His people through prayer and the community of believers.
Response: Are you trusting in God's earthly provision? Are you laying hold of God's promise to provide by asking Him for what you need? Are you leaning into the provision God has given you in the church? Take time now to bring your needs before God in prayer. Then, put your fellowship where your prayer is by committing to connect more intimately with the church.
Truth: As priests, we receive a ministry to manifest God's presence in this world. The Levites were set apart for a special ministry. They were to make visible the invisible God within the land of Israel. God scattered the Levites throughout the land in different cities to represent God. This is your calling as priest: to bear witness to Christ, to manifest God's presence in this world.
Response: Are you fulfilling your priestly ministry? When people look at you, do they see the glory of God in your life, in your speech, in your conduct, in your ambitions, in your priorities, in your stewardship, in your relationships?
Truth: As priests, we receive an inheritance far greater than this world. The Levites didn't receive territory in the land. The Levities were a living reminder to their brothers and sisters that this world is not our home. The Levites received an inheritance far greater than real estate; they received the inheritance of God Himself.
Response: One of the clearest signs that you are finding satisfaction for your soul in God and not in the world is generosity. Does your heart believe God is truly enough? If so, does that show in your pocketbook? Does it show in your calendar? Ask God to reveal where your heart doesn't reflect that you believe God is a greater inheritance than things of this world.
Family Response
Truth: God gave special places for the priests to live so that the priests and their families would know God cared for them. God also picked special places all around the country on purpose so that all the different people in all the lands could see God's presence living with them.
Response: This geographic example is a great way for us to teach the missional mindset that comes with trusting and following Christ. Jesus saves us to join Him in delivering His salvation message to others.  As parents, we must be intentional in how we talk to our children about the Gospel in order to develop a Kingdom view of salvation and not an egocentric view.  If our children only hear "Jesus died for you so that you won't go to hell and can go to heaven," then they are in danger of thinking that the mission of Christ is finished with their conversion. It is true that heaven is an amazing gift that comes with conversion but so is the promise from Jesus that He—in all His authority and power—will be with His converts as they go make disciples, baptize, and teach all that He has commanded. God loves you and wants to share His love to others through you.
Prepare for Sunday, Nov. 3rd, 2019
Pray for the Church
Leaders in worship: Pastor Rickey Primrose, Brandon Ramey & the Music Ministry.
God will meet with us through His word and by His Spirit, lead us to worship Christ and grow in Christ-likeness.
God will help us to be a church of zeal and hope, passionate about ministry and confident in His promises.
God will make us more passionate about and obedient to His mission of leading people to trust and follow Christ.
Prepare for the Message
Joshua 22 | Pastor Rickey Primrose
As we continue our series from Joshua, "Seizing the Promises of God," Pastor Rickey will be bringing us a sermon this week from Joshua chapter twenty-two. Read through all of chapter twenty-two this week in preparation. You might say that Joshua twenty-two is the beginning of the end. The land has been divided among the tribes and the conquest is essentially done. The chapter begins with a parting speech from Joshua. Consider reading Deuteronomy 6:1-19 for some background to this exhortation and context about the altar. What was the stated problem with the altar in Joshua? After finishing, why do you think the Lord allowed this conflict in Israel's life? What are the implications for the church today? How does this chapter lead you to praise God, repent of sin, and trust in his gracious promises?
Music for Sunday
You Are Good
There Are None
His Mercy Is More