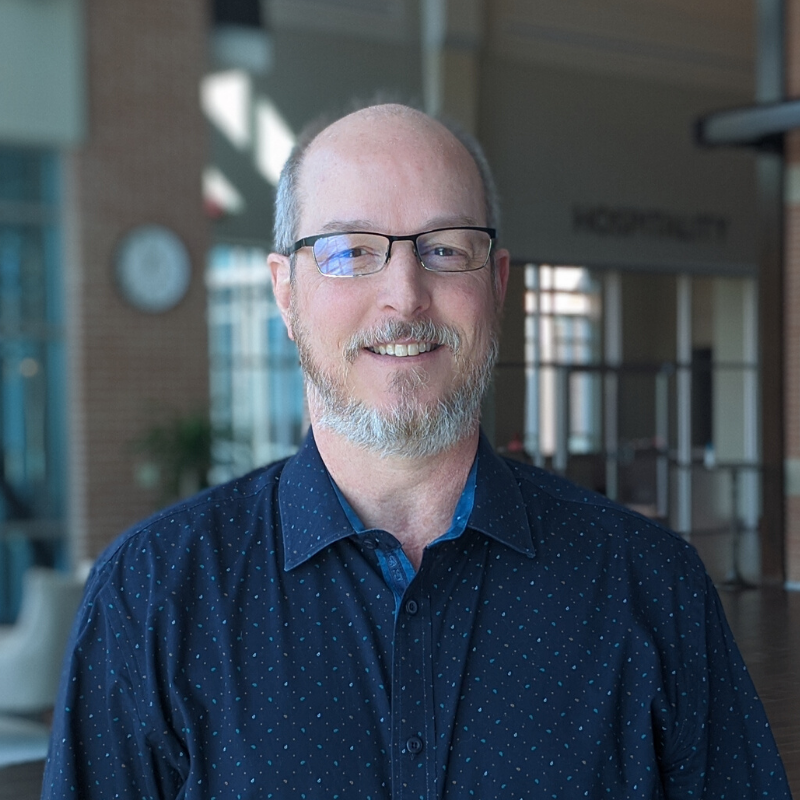 Rob Tayne
DIVISIONAL PASTOR, PASTOR FOR MEN
Rob Tayne began serving as the Discipleship Pastor in 2016 and oversees intergenerational discipleship ministries at MacArthur Blvd Baptist Church. Rob's parents joined MacArthur Blvd when he was an infant and raised their family here. After college, Rob and his wife Karen returned to MacArthur Blvd in 1986. Today, they are co-laborers in parenting ministries. Rob and Karen raised their three children at MacArthur Blvd among many of the same families who discipled them. Their children, Ethan, Devin, and Patrick faithfully serve the Lord.
Rob works full time as a Sr. Project Manager for a local software company in Grapevine. Throughout his adult life, Rob has been actively engaged in ministry—teaching and discipling youth and adults and serving in the Deacon Ministry. As Rob and Karen approached their empty nest years, God began clearly calling and equipping Rob to minister to the church as a pastor for intergenerational discipleship ministries.
A favorite passage of scripture that Rob often refers to is the 2nd chapter of Titus. These fifteen verses provide a replicable model of accountable relationships for gender-specific and intergenerational discipleship in the church. With an emphasis on sound doctrine and active declaration of the gospel, Titus 2 is one of many New Testament scriptures that command every member of the church to be a disciple-making disciple.
CONTACT ROB